Mental health is how we think, feel and act. 
Our model for mental health at the Y is about creating a space for community care. Y leaders practice caring for themselves as well as others.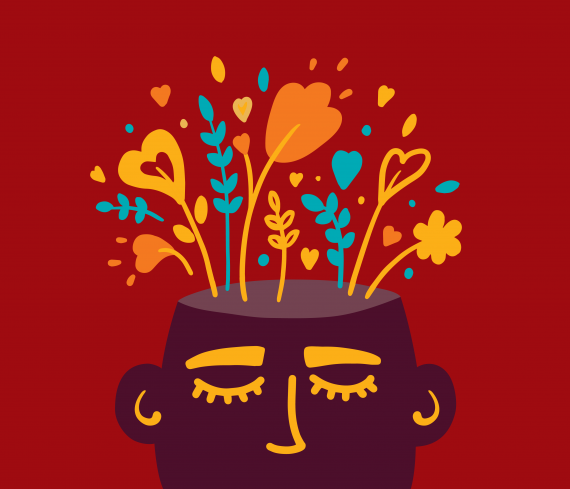 Our community's mental health is reflective of the broader community. Developing and maintaining positive mental health enables individuals to realize their full potential, cope with stress, be productive and contribute in a meaningful way to their families, workplaces and communities.
Over the past ten years and during the COVID-19 pandemic, people experienced high levels of isolation, grief and a shift in their normal routines. The Y community is where we can learn and practice resilience - our ability to thrive, adapt and cope despite tough and stressful times. We can all practice connecting with ourselves, others and new coping skills that help us thrive.
Programs and our staff at the YMCA of Metro Denver: 
Promote healthy, motivated, socially-connected adults who contribute to strong communities. 
Support positive mental health among youth so they can successfully navigate the complexities of life, develop fulfilling relationships, adapt to change and realize their potential.  
We all have mental health.  
Upcoming Events
Yoga (multiple options) | May 20, 23, 24, and 28 | Locations & times vary | FREE | See all options & REGISTER
Mindful Yoga - The yoga classes will focus on mindful movement, stretching, strengthening, and using the breath to come back to the present moment. One session is for teens and one is for adults. 
Yoga for Mental Health - Yoga, which emphasizes the practice of breath and meditation, helps calm and center the mind. The physical postures improve flexibility and strength. But did you know yoga also brings with it powerful mental health benefits? Yoga has been shown to reduce stress, ease anxiety, and relieve depression. Yoga also improves sleep and helps promote healthier habits. In this class we will learn, breathe, and move as we discuss the benefits of yoga and how you can easily incorporate small changes within your everyday routine to feel better overall.
Fishing the Good Fight | May 25 @ 6:30 PM | Locations vary | FREE | REGISTER 
Join us for a workshop with this Denver-based non-profit that leverages the proven therapeutic benefits of fly fishing to support men's mental health while shining a light on the complex intersection of modern masculinity and mental health. The team at FTGF strives to help reduce the mental health stigma and provide resources.
History of Pride | June 29 @ 5:30 PM | University Hills - YMCA Offices at 2625 S. Colorado Blvd. | FREE | REGISTER
Join the YMCA's Mental Health Committee for a workshop to learn more about the history of Pride. All ages are welcome, but the conversation will cover the Stonewall Riot, the first Pride parade and the ongoing evolution of Pride over the years. Our presenter will be Johnny Humphrey, MBA, Director of Inclusivity Services at The Center on Colfax.
Mindful Eating Seminar & Support Group - Wednesdays in May starting May 4 | 5:30-6:30 PM | Arvada YMCA | Fee-based - In-person - $45/member; $95/non-member
You might know WHAT you eat is important for your health, but did you know that WHY and HOW you eat matters, too? Mindful Eating is a practice that can help you understand your eating habits more deeply to support your overall well-being. In this four-part series, led by our Nutritionist, Liz Bravman, you will learn what Mindful Eating is and how to apply the principles to your own life while in a safe and supportive small group environment.
Past Events
Did you miss:
"Depression and Anxiety 101: How to Recognize and How to Help." Watch here
"Coping with Stress for Parents". Recording coming soon!
"Kids and Technology" workshop sponsored by Children's Hospital Colorado. Listen to recording
"Stress Management" workshop sponsored by Children's Hospital Colorado. Recording coming soon!
"COVID-19 and Mental Health" workshop sponsored by Children's Hospital Colorado. Recording coming soon!
"Building Resiliency" workshop sponsored by Children's Hospital Colorado. Listen to recording
"Understanding Trauma" workshop? See the recording! Passcode: US7dH$eM
Dinner Table Resilience 
Courtesy of the La Crosse Family YMCA, check out the video series and skills sheets by Mental Health Director Sarah Johnson on building resilience. Resilience is a foundational component of our mental health. It is our ability to thrive, adapt and cope despite tough and stressful times.  
Try the Dinner Table Resilience App, all the videos and skills practice sheets available to you. Download, use and build resilience in ourselves and others.